Ultimate guide to PPP loan forgiveness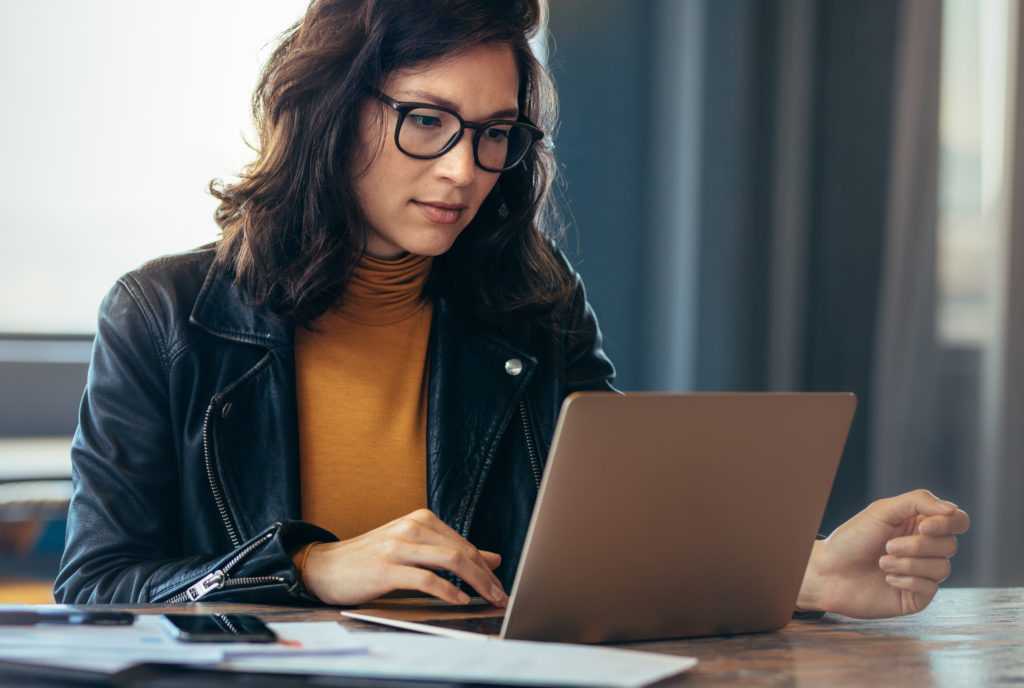 Based on the latest guidance, you'll have up to 10 months from the end of your Covered Period to apply for loan forgiveness. It may be advisable to wait to apply for two reasons: 1) Guidelines have not yet been finalized, and 2) You'll have more time to accrue and track eligible expenses, which may help you maximize your business's loan forgiveness amount.
ABOUT LOAN FORGIVENESS
How does PPP loan forgiveness work?
Your PPP loan will be forgiven if:
The loan proceeds are used to cover payroll costs, and eligible mortgage interest, rent and utility costs over the 24-week period (Covered Period) after the loan is disbursed; and
Employee and compensation levels are consistent with pre-COVID figures.
How much of my PPP loan will be forgiven?
The amount of your loan that is forgiven is equal to the amount you spend during the 24 weeks following loan disbursement toward eligible expenses, including:
Payroll costs (using the same definition of payroll costs used to determine loan eligibility)
Interest on mortgage obligations incurred in the ordinary course of business and in place before February 15, 2020
Rent on a leasing agreement in place before February 15, 2020
Forgiven amounts will not be considered a cancellation of debt (COD) for federal tax purposes, meaning business owners will not need to claim PPP loan amounts in their 2020 income tax filings. Also no tax deductions will be allowed for expenses that are forgiven under PPP.
What happens if all or some of my funds are not forgiven?
Loan amounts not forgiven will become a two-year loan (or five-year if approved after June 4) with a 1% interest rate with no prepayment penalties or fees. Payments are deferred for the first six months after the loan is disbursed.
What is my Covered Period?
The covered period starts on the date your PPP loan is disbursed and runs for up to 24 weeks (based on how long of a period you want to use to calculate your forgiveness amount) or until December 31, 2020 (whichever is first).
What if my payroll cycle does not line up with my Covered Period?
You can calculate your payroll costs based on the period beginning on the first day of the first pay cycle following your loan disbursement date (for pay cycles that are biweekly or more frequent). This is referred to as the Alternative Covered Period. All other eligible costs must be calculated based on the date your PPP loan was disbursed.
HOW TO APPLY FOR LOAN FORGIVENESS
**How do I apply for loan forgiveness? **
You must submit an application for forgiveness through the lender that is servicing the loan and provide:
Documentation verifying the number of employees on payroll and pay rates, including IRS payroll tax filings and state income, payroll and unemployment insurance filings
Documentation verifying payments on covered mortgage obligations, lease obligations and utilities
Certification that documentation is true and correct, and that the amount that is being considered for forgiveness was used in accordance with the Paycheck Protection Program's guidelines for use
The lender has 60 days from receipt of a completed application to submit a decision to the SBA.
What forms do I need to verify payroll costs?
You'll need to provide documentation verifying the eligible cash compensation and non-cash benefit payments during the covered period, including:
Bank account statements or third-party payroll-service provider reports documenting employee compensation

Tax forms (or equivalent third-party payroll service provider reports) for the periods that overlap with the Covered Period or the Alternative Payroll Covered Period:

Payroll tax filings reported, or that will be reported, to the IRS (typically, Form 941); and
State quarterly business and individual employee wage reporting and unemployment insurance tax filings reported, or that will be reported, to the relevant state.

Payment receipts, canceled checks, or account statements documenting the amount of any employer contributions to employee health insurance and retirement plans that the borrower included in the forgiveness amount (PPP Schedule A, lines (6) and (7)).
Independent contractors, sole proprietors or other self-employed individuals without employees will use their 2019 Form 1040 Schedule C to verify their businesses' profit or loss.
LOAN FORGIVENESS ELIGIBILITY REQUIREMENTS
What is included in payroll costs?
For a business with employees (including furloughed employees), payroll costs cover:
Salary, wages, commissions, bonuses or similar compensation up to $100,000
Payment of cash tips or equivalent
Vacation, parental, family, medical, or sick leave
Allowance for dismissal or separation
Group healthcare benefits (including insurance premiums)
Retirement benefits
State or local tax assessed on employees' compensation (capped at $100,000)
For self-employed or independent contractors, payroll costs cover:
Owner's self-employment income
Pre-tax contributions deducted from employees' gross pay for health insurance and other benefits (capped at $100,000)
Healthcare and insurance benefits (excluding dependent care)
What expenses do NOT count as payroll costs?
Payroll costs do not cover:
Taxes imposed or withheld under chapters 21, 22, and 24 of the Internal Revenue Code (IRC) during the lending period
Sick leave wages allowed under section 7001 and 7002 of the Families First Coronavirus Response Act (FFCRA)
Family leave wages allowed under section 7003 and 7004 of the FFCRA
Compensation for employees who live outside of the U.S.
Annual wages over $100,000 for any individual employee
Who counts as an employee for forgiveness purposes?
Any employee who is full-time, part-time, furloughed, or on a paid internship, and yourself if you receive a W-2 with amounts withheld for taxes.
Do not include freelancers, independent contractors, unpaid interns, unpaid volunteers or employees who live outside of the US.
What if my employees don't want to come back?
The SBA and Treasury have issued preliminary guidance on this issue. If you laid off an employee, then offered to rehire the same employee for the same salary or wage and number of hours, but they declined the offer, your loan may still be forgiven for the full amount.
If this instance occurs with your business, the SBA and Treasury have set expectations that these interactions must be well-documented. You "must have made a good faith, written offer of rehire, and the employee's rejection of that offer must be documented." While we await final guidance from the SBA, they also note that "employees and employers should be aware that employees who reject offers of re-employment may forfeit eligibility for continued unemployment compensation."
**AMOUNTS THAT DON'T APPLY FOR LOAN FORGIVENESS **
**What is my interest rate? **
Loans through PPP have a fixed interest rate of 1%.
**When do I need to start paying interest on my loan? **
All payments (principal, interest and fees) are deferred until you receive a decision on your loan forgiveness application. However, interest will continue to accrue over this period.
**When is my loan due? **
The loan is due in 2 years (if you were approved before June 4) or 5 years (if you were approved after June 4). For both cases, you can repay early without any prepayment penalties or fees.